Kharon's Crypt - Even Death May Die
Nintendo Switch Stretch Goal!
---
After working hard against the clock, we've reached an agreement that will allow us to release Kharon's Crypt on Nintendo Switch! For this reason, we're announcing that the Nintendo Switch release will be added to our Stretch Goal list.
Also announcing a new Early Bird Tier that will include a digital copy of Kharon's Crypt for Nintendo Switch:
Nintendo Switch Early Bird
Aside from this new Tier, Backers who have pledged for the following Tiers will be able to trade their already included digital code (for PC/Mac/Linux) for a digital code for Nintendo Switch:
Whispering Raven
Early Access Phantom
Collector Old-School Reaper
Body Snatcher
Architect of the Crypt
Lord of the Beasts
The following Tiers will not include the possibility to trade their digital copy for PC/Mac/Linux for a digital copy for Nintendo Switch: Specter of Discord, and Early Bird.
Hope you all are as excited about this as we are! Being able to release Kharon's Crypt on Nintendo Switch is like a dream come true for us.
Please, tell your friends and help us spread the word!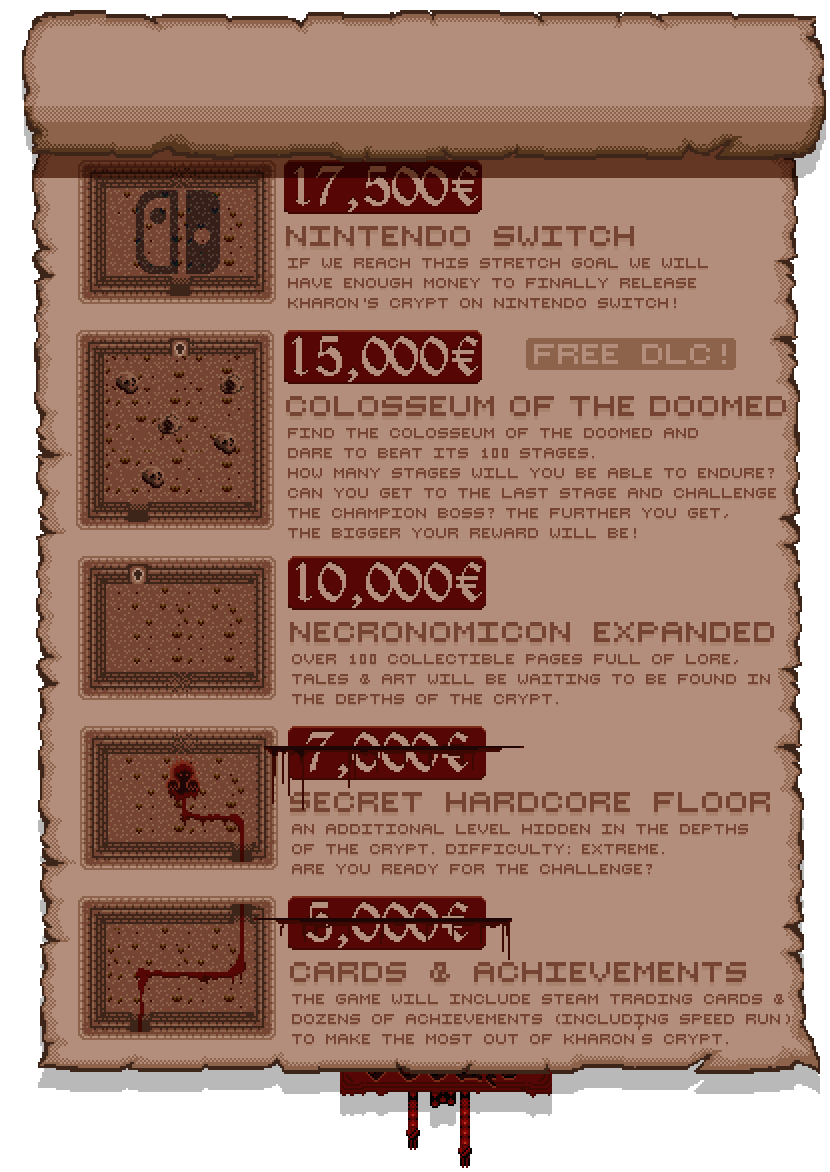 All the best,
Hebi Lee
Andromeda Project
E-MAIL: contact@KharonsCrypt.com
Files
Kharon's Crypt DEMO WINDOWS Kickstarter v1.00
Oct 01, 2017
Kharon's Crypt DEMO LINUX Kickstarter v1.00
Oct 01, 2017
Get Kharon's Crypt - Even Death May Die